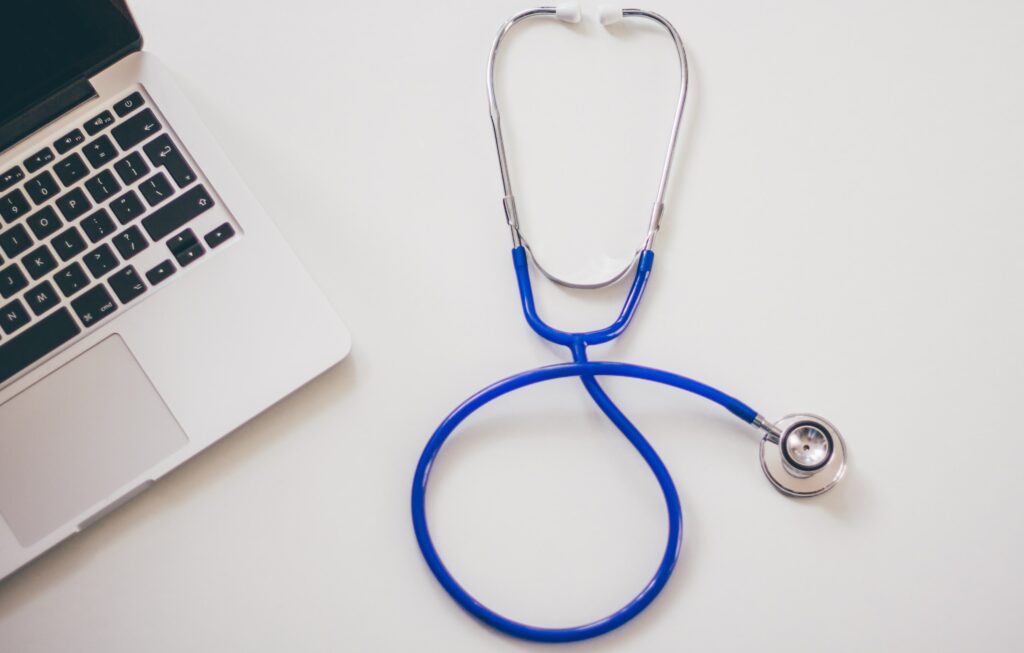 The Life and Importance of a Medical Director: Behind the Scenes of Healthcare
The Life and Importance of a Medical Director: Behind the Scenes of Healthcare
---
When people think of doctors, nurses, and other healthcare providers, they often overlook the important role medical directors have in ensuring quality care. As part of the administrative side of healthcare organizations, medical directors play a crucial role in providing oversight and guidance that helps keep patients safe while also improving patient outcomes. This blog post will take you behind the scenes to explore what makes up the job duties of a Medical Director, their responsibilities for leading clinical teams, the regulatory requirements they must adhere to, and how their work is essential for advancing quality improvement initiatives.
Overview of the Role
Medical directors are essential players in the healthcare industry, playing a key role in ensuring that medical care is provided in a safe, efficient, and ethical manner. Medical directors provide leadership and oversight in the areas of patient care, medical staff performance, clinical practice guidelines, quality assurance, and physician and clinician education.
Medical directors are responsible for overseeing the delivery of quality medical care to patients in an organization. They assess the quality of care provided by physicians and other clinicians and ensure that standards are met. They provide guidance in the areas of medical practice, clinical protocols, patient safety, and risk management. Medical directors work with the medical staff to develop and implement policies and protocols to ensure that all aspects of medical care are met. They also review clinical research studies to ensure that quality standards are met.
In addition to their role in overseeing medical care, medical directors also play a key role in developing and implementing patient safety and quality improvement initiatives. They review patient care processes to identify potential risks and opportunities for improvement. They also provide guidance on new technologies and evidence-based practice guidelines.
Regulatory Requirements
Medical directors have a unique responsibility to ensure that the healthcare facility they oversee is providing safe, effective, and ethical care to its patients. To assist them in this capacity, there are a number of regulatory requirements that medical directors must follow. These requirements are designed to protect patient safety and ensure that medical care is provided in the most appropriate manner.
First and foremost, medical directors must ensure that all doctors and other healthcare professionals who work in the facility meet the necessary qualifications and standards of practice. This means that they must ensure that all providers are properly licensed and credentialed and that they have received any additional training necessary to provide the care needed. In addition, medical directors must also ensure that any new specialists or practitioners hired by the facility have the necessary qualifications and experience to provide the care needed.
Medical directors must also ensure that the healthcare facility they oversee is compliant with all applicable laws. This includes ensuring that the facility meets all necessary safety and quality standards, as well as any privacy requirements that are relevant to the facility. In addition, medical directors must ensure that the facility is up-to-date on any changes to relevant laws or regulations that could affect the facility's operations.
Finally, medical directors must ensure that any medical care provided at the facility is of the highest quality possible. This means ensuring that the facility has adequate resources and personnel to provide the care needed, as well as ensuring that any treatments provided are safe and effective for the patient. In addition, medical directors must also ensure that any treatments provided are in accordance with the best practices of the profession and any applicable laws and regulations.
Using Data to Improve Patient Outcomes
Data is a powerful tool for healthcare organizations to use in order to improve patient outcomes. By utilizing data, healthcare systems can identify areas of improvement and create strategies to deliver better care. With the right data systems in place, healthcare organizations can identify important trends, discover areas of concern, and develop interventions to reduce medical errors and increase patient satisfaction.
One of the best ways to use data to improve patient outcomes is to measure patient safety. By collecting data on patient experiences and outcomes, organizations can identify areas where safety could be improved and take steps to rectify the problem. For example, an organization could use data to track how long it takes for patients to be seen by a doctor in the emergency room. If patients are waiting too long, the organization can implement strategies to reduce wait times and improve the overall patient experience.
Another thing is organizations can use data to track patient satisfaction. By collecting data on patient satisfaction with the care they receive, organizations can identify areas where improvements could be made and develop strategies to ensure that patients are receiving the highest quality care. For example, a hospital could track how quickly patients are receiving follow-up care after being discharged. If patients are not receiving follow-up care in a timely manner, the organization can take steps to improve communication between doctors and patients to ensure that all follow-up care is completed in a timely manner.
The Importance of Creating a Positive Patient Experience
The role of a medical director is critical for creating a positive patient experience. Medical directors are responsible for overseeing the day-to-day operations of a medical facility, including hiring and managing staff, setting patient policies, and ensuring that services are provided in a safe and efficient manner.
Directors are responsible for creating a positive environment for patients by providing clear communication and guidance. This means that medical directors must be able to empathize with patients, recognize their needs, and be able to effectively communicate those needs to the rest of the staff.
They must also be able to set clear expectations for staff, monitor their performance, and provide ongoing support and training. By taking the necessary steps to ensure that medical staff is knowledgeable and equipped to handle all patient questions and concerns, medical directors can help increase patient satisfaction and create a positive experience.
Overall, medical directors are the backbone of healthcare organizations. They are responsible for ensuring that their organization meets the highest standards of quality and patient care. They must also stay abreast of the ever-changing regulatory requirements and use data to make informed decisions that improve patient outcomes. Most importantly, medical directors are responsible for creating a positive patient experience. By leading with compassion and understanding, medical directors can make a lasting impact on patient care. In short, medical directors are essential for the success of any healthcare organization.
---
Bio: Rachelle Wilber is a freelance writer living in the San Diego, California area. She graduated from San Diego State University with her Bachelor's Degree in Journalism and Media Studies. She tries to find an interest in all topics and themes, which prompts her writing. When she isn't on her porch writing in the sun, you can find her shopping, at the beach, or at the gym. Follow her on Twitter and Facebook: @RachelleWilber; https://www.facebook.com/people/Rachelle-Wilber/100009221637700/
---
Disclaimer: The viewpoint expressed in this article is the opinion of the author and is not necessarily the viewpoint of the owners or employees at Healthcare Staffing Innovations, LLC.