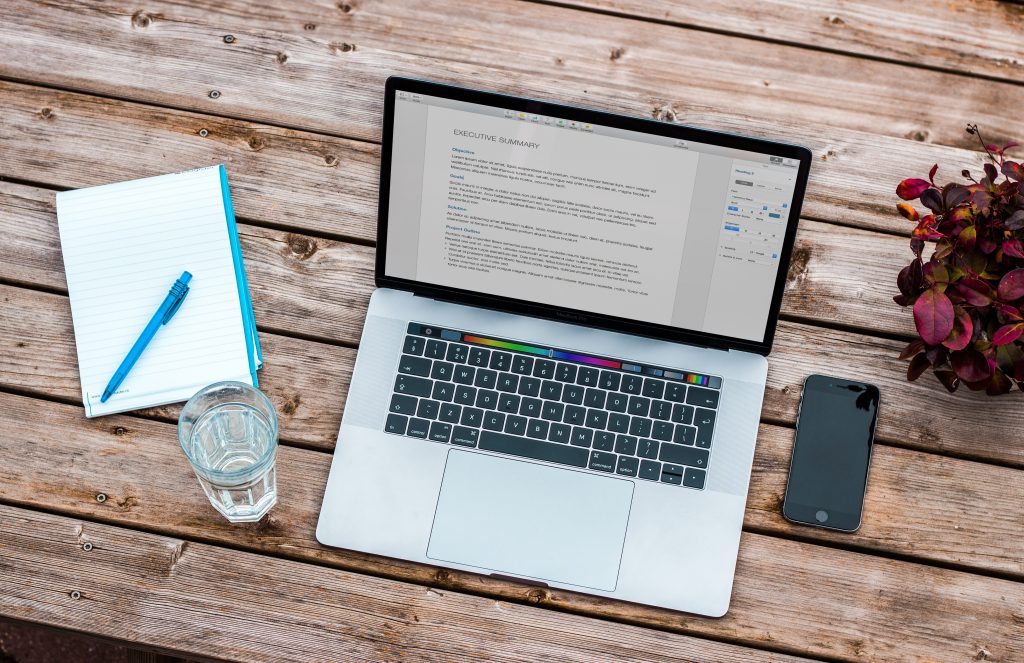 Résumé Mistakes You're Probably Making
Résumé Mistakes You're Probably Making
---
Writing a résumé—at least a good résumé—involves more than just listing the jobs you've had and your duties tied to them, and slapping an objective that states, "To find a job as an [insert job title here] to further my personal and professional growth," above that list. No, writing a good résumé takes time, careful thought, and a solid effort to really sell yourself and your unique skills and experience on paper, just as it takes time, thought, and effort to polish your physical appearance for an in-person (or virtual) interview. Here are some mistakes you are very likely making on paper that stick out like a crumpled shirt would in person.
Messy Formatting
There are plenty of free résumé templates available online. However, "free" does not always mean "good." Whether or not you are using a template or creating your résumé from scratch, be sure to keep the formatting in mind. A good résumé should have clearly defined sections, so information is easy to find quickly, and should be free of distractions, such as overly ornate fonts or irrelevant photos. For a few dollars, which is a minimal investment in, arguably, one of the most important documents you'll ever need, you can find templates designed by résumé professionals and graphic designers, which have been optimized to help you you look your best on paper.
Lack of Professionalism
Speaking of free things that are good: email addresses. Email addresses are free. There is absolutely no excuse to not have a professional-sounding one in 2019. Even if you use babygurl4321@whatever.com for everything, don't use it on your résumé, if you want to be taken seriously as a candidate, no matter what job you are applying for. This goes for social media accounts, as well. If your chosen username for Facebook or LinkedIn or whatever site you want to include on your resume is anything short of professional-sounding, leave it off or, if possible, change your username to something more acceptable. You are selling yourself to an employer through this document, and while you may be "BigBen420" to your friends, that is not how an employer wants to be introduced to you.
Including an Objective
Your objective is to get the job you're applying for—that is already clear. So, instead of taking up space with a say-nothing paragraph, swap out your antiquated objective for a professional summary. Even if you don't have years of experience or a ton of impressive degrees, you do have something to offer, otherwise, well, why would anyone hire you? Use this section at the top of your résumé to sell yourself in the way that a movie trailer does a summer blockbuster. Talking about your most impressive accomplishments and qualifications right at the top is your best bet at capturing an employer's attention and getting them to read on.
Missing Keywords
A targeted résumé is a good résumé. It makes you easier to find when someone is searching for candidates, and it also helps to get your résumé through automated systems that weed out unqualified and irrelevant candidates. Whatever specific language is commonly used in your field and can target your document in a way that will get it through a narrowing-down process, be sure to include it. For instance, you wouldn't just Google "hotels" when planning a vacation. You would try something more along the lines of "hotels in Miami Beach" or "pet friendly hotels in Las Vegas." Employers do the same thing.
Typos and Grammatical Errors
You might already be on the lookout for misspelled words and errant commas, but don't ignore this tip. After working on a document for hours and hours, sometimes you can go a little "blind" to certain details. Comb through your résumé with a keen eye, run it by a friend who is good with spelling and grammar, use writing assistance software, such as Grammarly, to check for errors, or a combination of all three. After all, you don't want to be the guy who is known for being great at pubic speaking, instead of public speaking.
Disclaimer: The viewpoint expressed in this article is the opinion of the author and is not necessarily the viewpoint of the owners or employees at Healthcare Staffing Innovations, LLC.