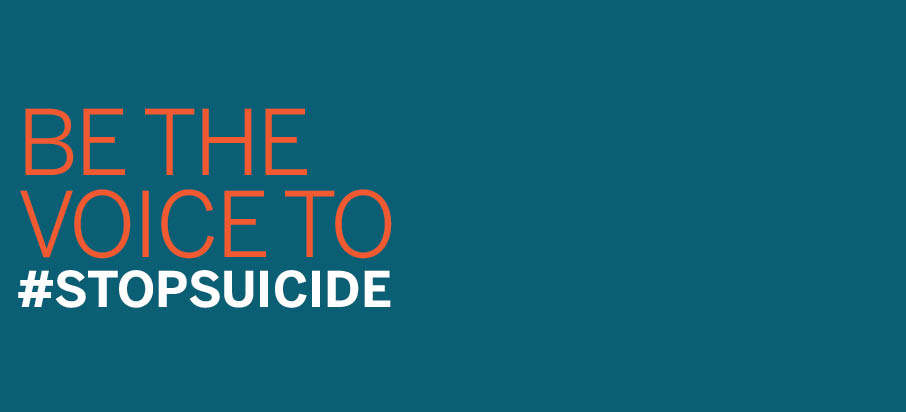 How to Professionally Join the Fight Against Suicide
How to Professionally Join the Fight Against Suicide
---
September 10-16 marks 2017's National Suicide Prevention Week. According to statistics provided by the American Foundation for Suicide Prevention, suicide is the 10th leading cause of death in the United States, and every 40 seconds, someone in the world dies by suicide. Those numbers may seem grim, but it's also important to note that 96% of people think suicide is preventable, and 75% of people who received mental health treatment found it helpful, due in large part to the men and women who have chosen to go into mental health careers. If you are interested in joining the fight to stop suicide, one of these careers in mental health might be right for you.
Mental Health Counselor
Degree Required: Master's
Median Salary: $43,190
Mental Health Counselors diagnose and treat patients who are in need of emotional and psychological support due to anything from everyday stressors to serious mental health problems, such as depression, grief, anxiety, and more. They assist their patients, and sometimes the patient's family, to develop healthy coping mechanisms about themselves, their relationships, and their futures.
Search Mental Health Counselor Jobs →
Clinical Psychologist
Degree Required: Doctorate
Median Salary: $68,900
Clinical Psychologists assess, diagnose, and treat patients suffering from mental, emotional, or behavioral illnesses or disorders through behavioral therapy, humanistic therapy, and psychotherapy. Some Clinical Psychologists choose to conduct research in their field to better understand mental health issues, as well.
Search Clinical Psychologist Jobs →
Mental Health Psychiatrist
Degree Required: Professional Medical Degree (MD/DO)
Median Salary: $214,890
Mental Health Psychiatrists are physicians who are uniquely equipped to diagnose and treat patients with mental illnesses and disorders, due to their education and clinical training. Depending on the needs of the patient, Mental Health Psychiatrists employ psychotherapy, medications, psychosocial interventions and other treatments to aid them. Unlike Psychologists, Mental Health Psychiatrists can prescribe medications to assist their patients with their mental health disorders.
Search Mental Health Psychiatrist Jobs →
Psychiatric Technician/Aide
Degree Required: Postsecondary Certificate
Median Salary: $28,320
Psychiatric Technicians and Aides work as part of a medical team, under the direction of Psychiatrists and Psychiatric Nurses, to provide care for people who have mental illnesses and developmental disabilities. They typically provide therapeutic care and monitor their patients' conditions in residential treatment centers, psychiatric hospitals, nursing homes.
Search Psychiatric Technician/Aide Jobs →
Mental Health Social Worker
Degree Required: Bachelor's
Median Salary: $53,320
Mental Health Social Workers do not typically diagnose or treat patients. Instead, they work with people who suffer from mental illnesses or developmental disabilities and are considered "high needs" by providing them information and assistance in managing their mental health problems. They are frequently in contact with the patient's support system, such as their family and friends, and also meet with other members of the mental health team to discuss patient care.
Search Mental Health Social Worker Jobs →
Psychiatric-Mental Health Nurse
Degree Required: Certificate or Career Diploma
Median Salary: $67,490 (RN) / $106,033 (NP)
Psychiatric-Mental Health Nurses are Licensed Practical Nurses, Registered Nurses, or Advanced Practice Nurses, such as Nurse Practitioners, who work with psychiatric patients in hospital, psychiatric hospital, home health, correctional, outpatient, and school settings. They evaluate the needs of their patients and work with a team of other medical and mental health professionals to develop and implement care plans for their patients.
Search Psychiatric-Mental Health Nurse Jobs →
Disclaimer: The viewpoint expressed in this article is the opinion of the author and is not necessarily the viewpoint of the owners or employees at Healthcare Staffing Innovations, LLC.