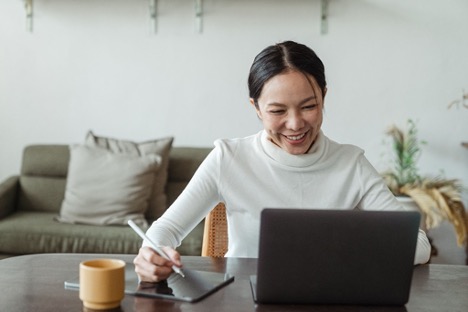 Your Professional Development Plan: A Roadmap to Success
Your Professional Development Plan: A Roadmap to Success
---
Where do you see yourself in five years? In ten years? If you're like most people, you have a general idea of what you'd like to be doing, but you may not have a specific plan to get there. That's where a professional development plan comes in. A professional development plan can help you gauge your current skills, set goals, and get the necessary training or education to achieve your desired career path.
Your professional development plan should be a living document that you adjust as you progress in your career. As your experience and skills grow, your goals will likely change too. That's why it's important to revisit your professional development plan on a regular basis, at least once a year.
If you're looking for guidance on how to create a professional development plan, look no further! In this blog post from HealthJobs, we'll share everything you need to know about developing a road map to success.
Inventory Your Knowledge Base
The first step in creating a professional development plan is assessing your current skills and experience. This will help you identify any gaps in your knowledge or training so that you can set realistic goals for your future. To get started, ask yourself the following questions:
What are my strengths?
What are my weaknesses?
What type of experience do I have?
What type of education do I have?
What are my values and interests?
Once you've taken inventory of your current skills and experience, it's time to set some goals! But before we get into that, let's take a look at some of the different types of goals you might want to set.
Goal-Setting
Goal-setting is a critical component of creating a professional development plan. Without specific goals, it will be difficult to measure your progress or know when you've reached your desired destination. There are four main types of goals that you can set: personal growth goals, educational goals, career goals, and financial goals.
Make It Happen
After you've identified your goals, it's time to start thinking about how you're going to achieve them. To do this, ask yourself the following questions:
What steps do I need to take to achieve my goal?
Who can help me achieve my goal?
What resources do I need to achieve my goal?
When do I want/need to achieve my goal?
Answering these questions will help give shape to your individualized professional development plan, but remember, it's okay if things change along the way! The most important thing is that you make an effort to continuously develop professionally so that you can achieve your long-term career aspirations.
Polish Up Your Resume
When the time comes to apply for jobs your resume is your best tool. It's a snapshot of your skills, experience, and qualifications that gives employers a quick way to see if you're a good fit for the role. So, how do you make sure your resume is strong?
There are a few key things you can do. First, use a resume builder to create a polished, professional-looking document. This will ensure that your resume looks great and is easy to read. Second, be sure to include all relevant information about your skills and experience. Include any jobs, internships, or volunteer work that are relevant to the role you're applying for. Finally, proofread your resume carefully before sending it off. A few small errors can make a big difference in how employers perceive you.
Add a CV
In addition to creating your resume, you may also want to create a Curriculum Vitae, or CV. This may be necessary if your career goals are in a medical or academic field. It's easy to make a CV with a template for a CV, however. The template will walk you through all the steps for writing a professional CV, and you'll even be able to revisit it online should you need to update it later.
Is a Business Your Big Dream?
Starting a business is a big undertaking, and there are a lot of things you need to do in order to get off on the right foot. One of the most important things you need to do is create a business plan. This document will lay out your business goals, strategies, and how you plan on financing your venture.
You'll also need to decide on a marketing strategy and whether or not you want to pursue LLC designation, which can protect your business and offer tax advantages. For more information about creating an LLC online, visit BestLLCServices.com – is LegalZoom worth it. This can help you sort through your options and decisions. Once you have all of this in place, you can start networking with potential customers and partners. By taking the time to properly prepare for your business launch, you increase your chances of success.
A well-crafted professional development plan can help anyone achieve their desired career path, but it doesn't happen overnight. It takes time, effort, and dedication to continuously develop professionally and reach those long-term targets. Thankfully, by breaking down the process into smaller steps, such as setting goals, writing a CV, and establishing a business, creating and following a professional development plan can be less daunting than it first appears.
 For help finding your next job in the medical field, visit HealthJobs today!
---
Disclaimer: The viewpoint expressed in this article is the opinion of the author and is not necessarily the viewpoint of the owners or employees at Healthcare Staffing Innovations, LLC.