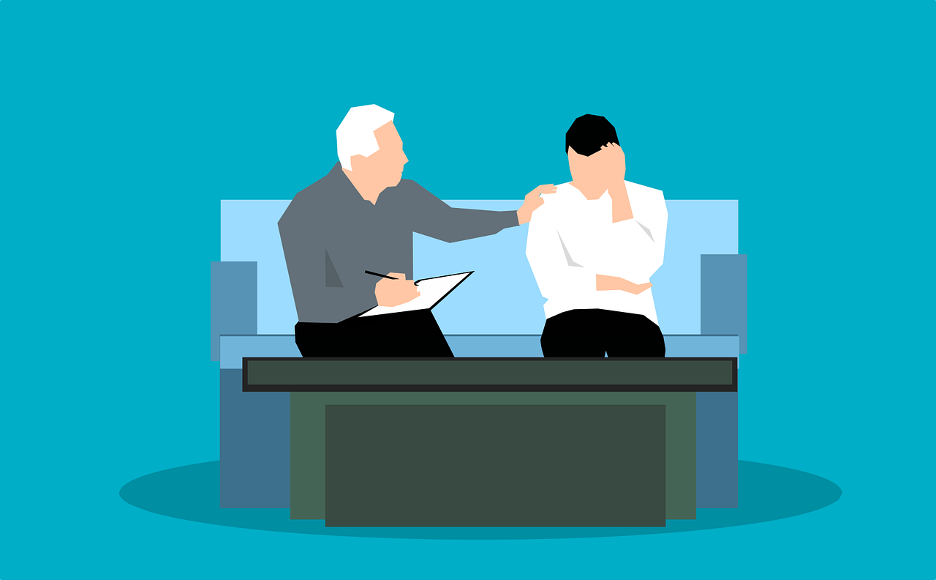 Patient Accommodations Within Therapy Practices
Patient Accommodations Within Therapy Practices
---
Building a successful therapy practice is easier when you put your patients first. Quality customer service, treatment, and resources are the key to attracting new patients and keeping them long-term.
More importantly, satisfying as many of your patients' needs as possible is critical for a flourishing practice. Make these six accommodations for your patients, and you'll likely see a rise in retention and satisfaction.
Accept Various Forms of Payment
One of the most significant challenges for patients pursuing therapy is paying for it. Many therapists' rates are high, taking therapy completely off the table for some people. A lot of patients don't have insurance, either.
To accommodate budgets and those that don't have insurance, offer a variety of therapy payment methods.
For example, you could set a reasonable rate for your services and offer private pay options like cash, check, credit card, Venmo, or Paypal. You could allow patients to set up payment plans using a sliding fee system or a "pay what you can" method. Promotional discounts for new patients, HealthShare, and membership plans are also good options.
Accommodate patients of all financial backgrounds by accepting various payment forms.
Adhere to Digital Accessibility Standards
Many of your patients will interact with your practice online through your website. You can count on them having varying levels of technological and digital literacy. This makes adhering to digital accessibility standards that much more important.
All types of users must be able to use your website with ease. Web Content Accessibility Guidelines (WCAG) 2.1 offers the latest standards for web content accessibility. Begin with a refresher on the four principles of accessibility. Then, move on to the guidelines for making your website content more accessible.
Ultimately, your site should be simple to navigate, understand, and use, no matter someone's ability, background, or experience. Enlist the help of a web developer or accessibility specialist if you need to.
Offer Flexible Scheduling
Unfortunately, not everyone has the option to attend therapy between the hours of 9 a.m. to 5 p.m. Many patients work during these hours just as you do. Others work overnight and sleep during the day. Some have family obligations that don't allow a therapy session in between.
There are a whole lot of reasons people need flexible time slots for their appointments. You don't have to have therapy sessions at midnight. However, it's a good idea to be as flexible as you can be with scheduling.
Choose a couple of days during the week when you offer late-night sessions. Do the same for early-morning sessions, or offer different hours of operation each day.
Consider customizing therapy schedules for patients as well. For example, if a patient needs one session a month during their overnight work shift, accommodate this if you're comfortable with it. Or, if a patient needs to come on a Sunday, open up the office for them.
Flexible scheduling is especially helpful in accommodating more patient needs.
Prioritize Accessibility for Disabled Patients
Accessibility isn't just for the digital realm. Many of your patients are living with a physical, developmental, behavioral, emotional, or sensory disability. You must ensure your practice and services are accessible to these individuals.
Understanding common disabilities and how to accommodate the needs of people living with them is a great first step. Even better is understanding the specific disabilities your patients are living with and accommodating them.
For example, if one of your patients uses a wheelchair, ensure your practice has a ramp and is wheelchair accessible inside. If a patient is visually impaired, offer braille and large-print materials. If a patient is deaf, have a sign language specialist on call for their appointments.
Learn how to accommodate individuals living with various disabilities so that your practice is accessible to more people.
Enable Telehealth Appointments
Therapy used to be primarily an in-person service. You'd go to a therapist's office, have your session, and head home. Now, therapists can work with patients regardless of their location thanks to telehealth services.
You can offer telehealth appointments to patients who can't get to your office because of a mobility issue, mental health challenge, childcare obligation, or another reason.
Use video conferencing software like Zoom to simplify virtual therapy sessions. All you have to do is set up the meeting and send your patient the link. You both use the link to enter the remote session and then you can begin therapy.
Make sure that any information you talk about or send through this virtual therapy session is protected.
Allow Patients To Bring a Support Person
Sometimes, people aren't comfortable going to therapy by themselves, especially if they're just starting their journey. Allowing a support person in the room during sessions can accommodate individuals with this concern.
You'll need to get written consent from the patient that it's okay for the support person to be there. You'll also need the support person to sign something stating they won't share anything from any session with anyone.
Of course, there will be sessions the support person can't or shouldn't come to. Just do your best to prepare your patients who use support persons for those sessions ahead of time.
Moving Forward
Accommodating as many of your patients' needs as you can is one of the best ways to enhance your therapy practice. It's one of the best ways to elevate the patient experience too. Consider the six accommodations above to attract more patients, satisfy, and keep them.
---
Katie Brenneman is a passionate writer specializing in lifestyle, mental health, activism-related content. When she isn't writing, you can find her with her nose buried in a book or hiking with her dog, Charlie. To connect with Katie, you can follow her on Twitter. 
---
Disclaimer: The viewpoint expressed in this article is the opinion of the author and is not necessarily the viewpoint of the owners or employees at Healthcare Staffing Innovations, LLC.