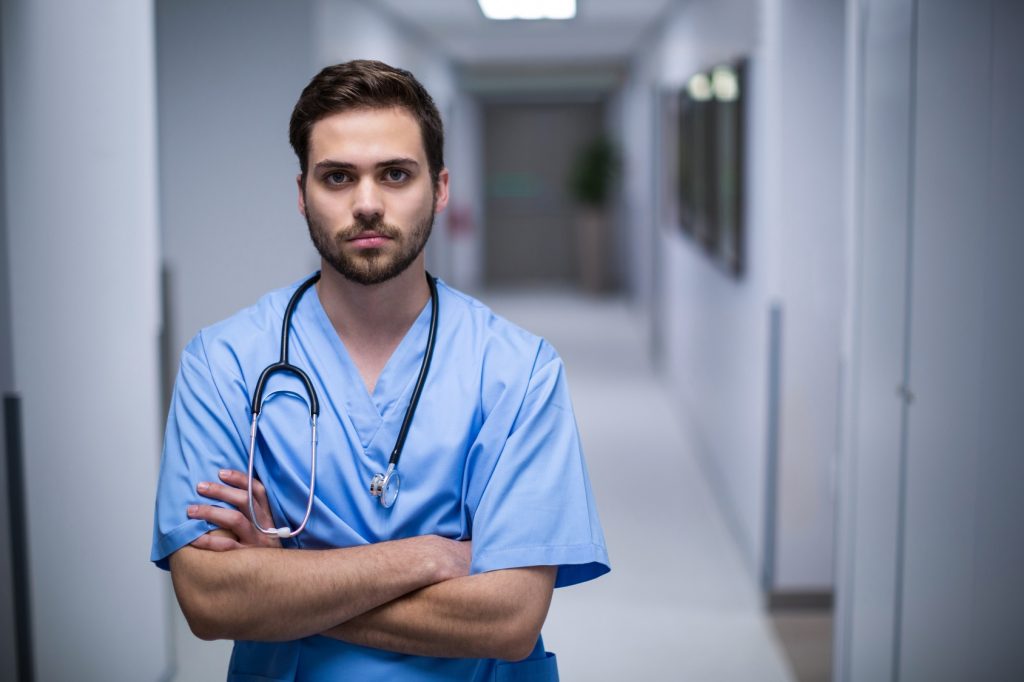 Know the Signs of Burnout
Know the Signs of Burnout
---
Even before the global health crisis of COVID-19 began, the healthcare industry had been battling burnout—a mental and/or physical reaction to prolonged or chronic job stress—for quite some time, and, for many, the added stress of the pandemic has only made the problem worse.
Recent findings from a Washington Post and Kaiser Family Foundation survey of frontline healthcare workers in the U.S. during the COVID-19 pandemic indicated that burnout has reached alarming levels. Of those surveyed, which included people working on the frontlines in hospitals, doctors' offices, outpatient clinics, nursing homes and assisted care facilities, about half said they feel "burned out" (55%) or "anxious" (49%). In addition, 32% of those surveyed who had a patient die as a result of COVID-19 reported feeling "angry."
Those numbers, and the real burdens they represent, are extreme, and with yet another surge of the virus overwhelming hospitals around the nation, the amount of healthcare workers impacted by burnout is almost certain to rise.
If you are working in healthcare, it is important to know the signs of burnout, and how to get help, if you are experiencing it.
Signs of Burnout
While burnout may be hard to pinpoint, as there is no generally accepted definition or specific diagnostic criteria, burnout may be accompanied by a variety of symptoms. If you are experiencing any of the following, you may be suffering from burnout.
Physical Signs: People impacted by burnout can feel emotionally, mentally, or physically drained. They can also suffer from insomnia, compounding their fatigue, or other physical manifestations, such as inexplicable pain, muscle tension, headaches, gastrointestinal problems, or frequent illnesses.
Mental Signs: Decreased mood and increased irritability are common signs of those struggling with burnout. They may also find their jobs increasingly stressful, frustrating, and unfulfilling, and may be overwhelmed by a feeling of dread, helplessness, or negative outlook when reporting to or thinking about work. It is not uncommon for those experiencing burnout to detach mentally and emotionally from their work and colleagues, or become "numb" to their environment.
Behavioral Signs: Burnout can affect everyday tasks at work or at home, resulting in a withdraw from responsibilities, or a decreased level of caring for oneself or one's family members. People with burnout can be also be very negative about their work, procrastinate more often, lose sight of their goals or motivations, find it hard to concentrate, and notice a decrease in the quality of their work or their level of pride in what they do. It is also common for those suffering from burnout to use food, drugs, or alcohol to attempt to cope with the problem.
How to Get Help
If you believe you are experiencing burnout, please know that you are not alone, and that you are just a call or text away from reaching professionals who can help you to process what you are experiencing. If you need support, reach out to them at:
Substance Abuse and Mental Health Services Administration's (SAMHSA's) Disaster Distress Hotline: Call 1-800-985-5990 or text TalkWithUs to 66746.
The Crisis Text Line: Text HOME to 741741.
National Suicide Prevention Lifeline: Call 1-800-273-8255.
Disclaimer: The viewpoint expressed in this article is the opinion of the author and is not necessarily the viewpoint of the owners or employees at Healthcare Staffing Innovations, LLC.