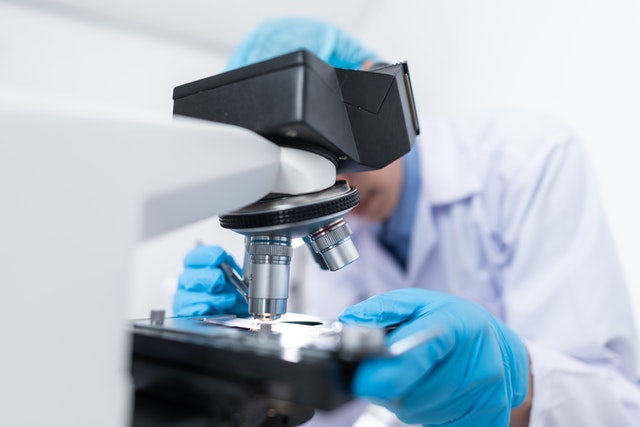 How Healthcare Practices are Evolving in 2022
How Healthcare Practices are Evolving in 2022
---
You have probably landed here searching for information on modern health care trends and the benefits they are bringing to the medical world. The developments in this field are evolving as medical services seek ways to address consumer needs.
 Though these developments are several, this guide identifies how health care practices are evolving in 2022:
Increased Computing Power
Computing power will continue to increase in 2022 and will have a major impact on health care practices. Health care service providers will have access to more computing power as consumers demand much more practical medical healthcare solutions.
 The adoption of improved computing resources will also coincide with many developments that will also occur in this field. Medical service providers that adopt improved computing resources will experience improved productivity and data management goals. A common example of computing resources organizations will adopt in 2022 includes 5G technology for fast data processing.
 The increased computing power will allow medical health organizations to scale their operations, especially in managing patient data. Medical health services have struggled with producing trends on large amounts of information in the past. With the many improvements set to occur in this field, it's clear that many medical health brands will be evolving their services to incorporate such functions.
Smarter Devices
The adoption of smarter devices will also have a huge impact on the evolution of health care practices in 2022. The reason is that these devices will help improve functions such as data processing and managing functions for organizations. These devices will focus majorly on automating health care services and offering improved productivity.
 The explosion of intelligent home robots in the health care practice field is a good example of a development in this field. The adoption of smart devices will coincide with patient engagement solutions. Each of these solutions will aim to offer optimal value to consumers and make health care access a simple procedure.
Quantum Computing
Quantum computing is increasingly becoming an important resource for various medical health care functions. It refers to the processing of information that involves using quantum states to perform various calculations. These calculations aim to help provide improved computing power for medical health service providers.
 The use of this technology will become common as medical health service providers seek helpful ways of becoming much more productive. Specifically, these computers will have a huge impact on the way organizations address various functions. These include functions such as drug innovations, portfolio management, and logistics.
 Though the adoption of quantum technology is still in the early stages, this technology field has already shown immense potential. Many medical health care brands have already noticed these developments and have been quick to initiate projects that involve such resources.
Big Data Analytics
Data is a key resource in the evolution of medical health services. The reason is that data allows organizations to digitize their functions for operational success. The use of this resource will allow medical health services to process lots of data within a short period. One of the best suggestions for the health company is to use a professional data analytics service.
 Doing this will help ensure the medical service can focus on other equally important organizational functions. Data analytics will put businesses in the right position to achieve success, and become highly productive.
Cloud Storage Systems
Cloud storage systems will have a positive impact on health care practices this year. Though these systems have been present in the business market for several years, they have been undergoing various developments. Most of these developments have focused on allowing business and organizations to scale their operations.
 Specifically, cloud storage systems have played a positive role in how medical services can conveniently manage large amounts of data. Managing this information in an easy-to-scale and customized online system has been a crucial resource.
 Cloud storage systems have also allowed health services to provide more autonomy to their staff members. The reason is that data access has become a highly convenient process, even when employees have been forced to work remotely.
Wrapping Up
The healthcare field evolves fast, and many trends will likely come up this year. Specifically, these services will seek to adopt these technologies as they aim to improve operational success and offer optimal value.
---
by Samantha Higgins
Samantha  is a professional writer with a passion for research, observation, and innovation. She is nurturing a growing family of twin boys in Portland, Oregon with her husband. She loves kayaking and reading creative non-fiction.
---
Disclaimer: The viewpoint expressed in this article is the opinion of the author and is not necessarily the viewpoint of the owners or employees at Healthcare Staffing Innovations, LLC.