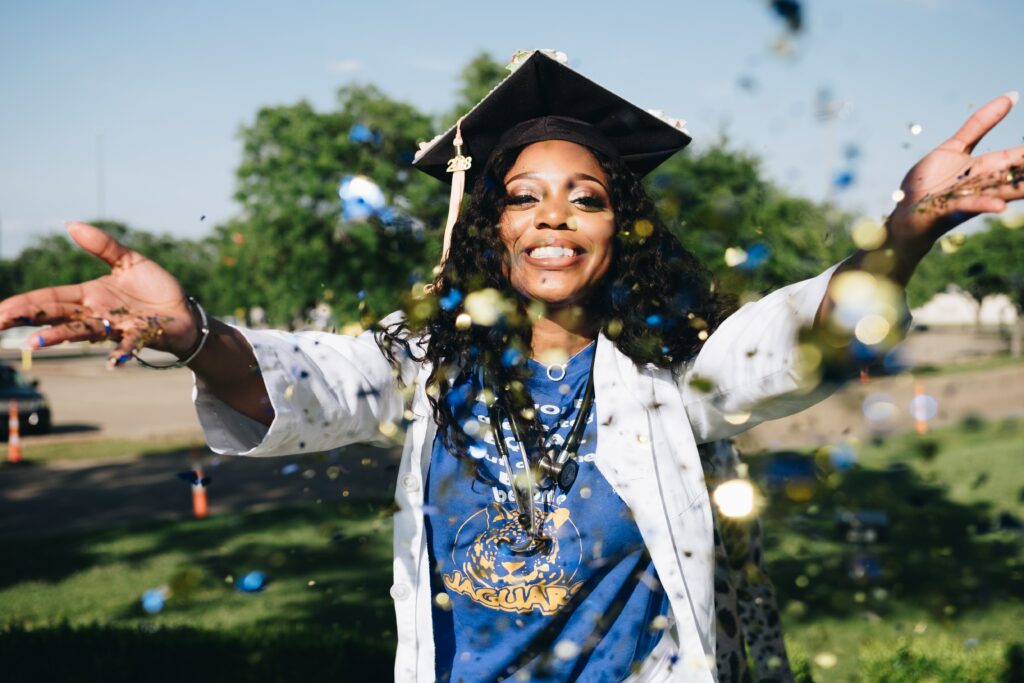 What Is the First Step to Becoming a Nurse
What Is the First Step to Becoming a Nurse
---
It's a long, hard road to becoming a nurse. The process can feel daunting, especially staring out at it as a complete beginner. Hard though it might be, the path is also well-trodden. If you are considering entering the field of medicine, it's a good idea to take a look at the steps you will have to take. In this article, we do exactly that, beginning with the early part of your journey, and ending with your placement as a working nurse.
Think Long and Hard
Scan the news and you'll hear all about the ongoing nursing shortage. Since Covid-19 it has been understandably difficult to fill nursing jobs. Some people are risk-averse. Others have preexisting conditions that make it inadvisable to work a job that could put them into regular contact with covid patients. While these explanations tell part of the story, they are far from comprehensive. There are many reasons the nursing profession has taken an enormous hit over the past two years, many of which have been stewing for decades. Nurses usually work long, twelve-hour shifts. While they are compensated well relative to national averages, they could make more in similar fields, like cosmetic nursing. And, because there are shortages, there is inevitably going to be turnover. Nurses who didn't leave two years ago are leaving now, burnt out from working in understaffed hospitals. In other words, it's hard to be a nurse. The path to becoming one is long and difficult, so think hard before taking the plunge.
Choose a College
If you've concluded that nursing is still for you, it's time to choose your college. While most schools will have a nursing program, some will be better than others. If you are in a position to be choosy, many factors can influence your experience. Consider:
Reputation: Is the program you are interested in well known for providing a high-quality nursing education?
Hospital experience: Nursing students spend a significant amount of time in hospitals. How close is the cooperating healthcare facility to the school? Will you require access to a car to get there, or will you be able to rely on walking/public transportation?
 Networking opportunities: People don't always think of the world of medicine as hinging on networking opportunities. While you probably will be able to get a job quickly after graduation, that doesn't necessarily mean it will be a job you want. Networking can help even newly minted nurses find placements that they will enjoy and thrive in for many years to come.
If you are already enrolled at a university, you don't necessarily need to switch schools to find one that specializes in nursing. Just make the most of the resources your school already has.
Consider the Merits of an Online ABSN
An online ABSN will still require lots of time in the hospital. However, it does add lots of flexibility to the classroom work. This is particularly valuable for people who are already working, or settled in with a family. Online nursing programs provide a high-quality educational experience and lead to the same certification as in-person schools. ABSNs are accelerated programs, which also means that you will be getting your degree faster than you otherwise would have.
Pass NCLEX Exam
You've completed your coursework! Congratulations. Once your studies and practical experience have been completed, it's time to take your NCLEX exam. This can be a significant hurdle for many nurses. Not only is the test difficult, but failure can postpone your career. The test can only be taken every 45 days, putting a big premium on getting it right the first time. There are many study aids and other test prep resources available online.
Get Licensed
Once you pass the test, the next step is to get licensed in the state you intend to work. This process is tedious, but not difficult in the same way that passing the NCLEX is. Your state licensing board will most likely require your educational transcripts, your test results, a background check, and a fee. Check all the boxes, and it's only a matter of waiting before you can officially begin to work as a nurse. Consider Additional Educational Opportunities If you are interested in pursuing additional educational opportunities now might be the time to do it. Graduate studies can result in higher pay and leadership/administrative jobs that could potentially feature more tolerable schedules than the twelve-hour shifts that most nurses work.
Find Your Placement
Educational/ certification requirements satisfied? You are now officially ready to work as a nurse! Due to hospital shortages, there are many opportunities in front of you. You may choose to work in a local hospital, or even capitalize on the high pay that many traveling nurses enjoy. What comes next is all up to you
---
With a Bachelor's in Health Science along with an MBA, Sarah Daren has a wealth of knowledge within both the health and business sectors. Her expertise in scaling and identifying ways tech can improve the lives of others has led Sarah to be a consultant for a number of startup businesses, most prominently in the wellness industry, wearable technology and health education. She implements her health knowledge into every aspect of her life with a focus on making America a healthier and safer place for future generations to come.
---
Disclaimer: The viewpoint expressed in this article is the opinion of the author and is not necessarily the viewpoint of the owners or employees at Healthcare Staffing Innovations, LLC.