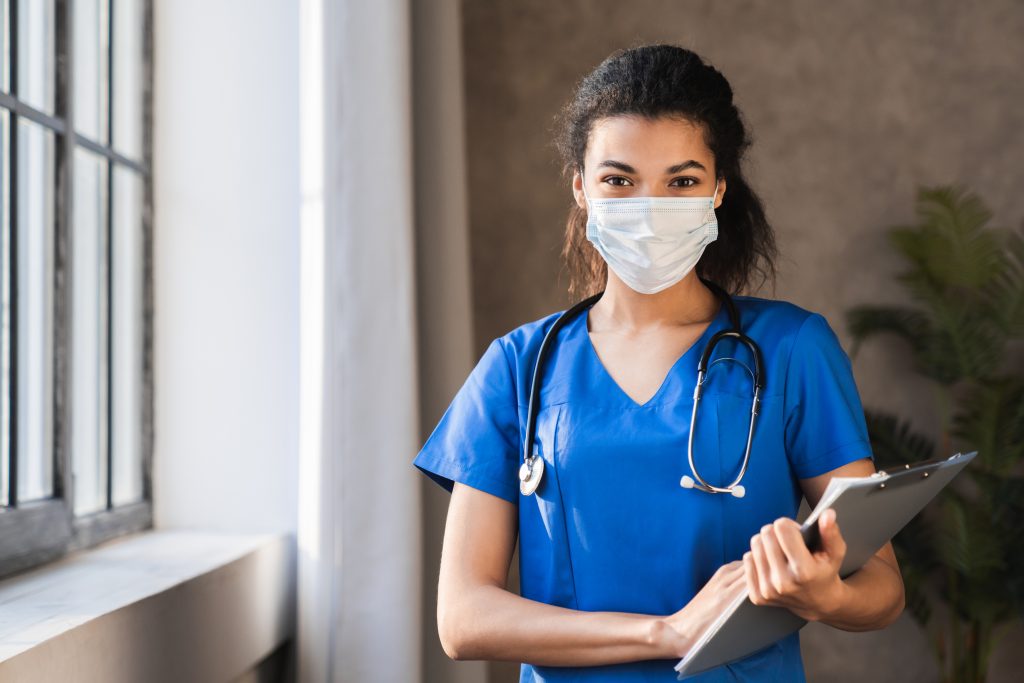 A Career in High Demand: 5 Advantages to Being a Medical Assistant
A Career in High Demand: 5 Advantages to Being a Medical Assistant
---
Written & Contributed by Gail Spiegelhoff
The demand for medical assistants today is intense, and for good reason: these crucial healthcare professionals have a range of responsibilities—from measuring vital signs and performing wound care to documenting patient information.
I've seen the many rewards of this career firsthand, both as a practicing medical assistant and as an instructor to medical assistant students for nearly 25 years. In the following, I'll share five advantages to becoming a medical assistant.
1. Begin your career within a short amount of time
Maybe you're concerned about the time and expense it can take to become a healthcare professional. If so, the medical assistant profession could be a great option.
It's possible for you to obtain a medical assistant diploma—and start working as one—in about a year.
That's likely just one among many reasons why U.S. News & World Report ranks the medical assisting profession No. 7 for Best Jobs Without a College Degree. (It also ranks the profession No. 10 for Best Health Care Support Jobs.)
2. Choose a profession in high demand
Though there are no guarantees when it comes to gaining employment, you should know the current demand for medical assistants is extremely high. In my years of experience, I can't recall a more promising time to enter the medical assistant job market.
In fact, the Bureau of Labor Statistics expects the medical assistant growth rate to be 19% over the next decade. To help put that in perspective, that's nearly five times the average growth rate for all jobs.
3. Do more than get a job, establish a career helping others
Medical assistants are on the front lines of helping people with their most important asset—their health. That can be incredibly rewarding.
You're not only applying your healthcare expertise but also establishing an emotional connection with patients. That means you're in a position to help create trust and make their medical visit a positive experience.
Meanwhile, as an employee of a private or public healthcare organization, you'll likely have benefits like health insurance, retirement plans, paid time off, and tuition reimbursement—in addition to your salary.
4. Enjoy great hours and a healthy work-life balance
A medical assistant career offers flexibility in terms of finding a schedule that works best for you. That's why it can be an excellent career choice for parents trying to accommodate the needs of their family.
For example, medical assistants typically work in clinics or other healthcare settings that operate during regular daytime hours. That means you're likely to have weekends, evenings, and holidays off.
But if you'd prefer to work evenings and/or weekends, you'll still be in luck. Clinics and urgent care facilities also need medical assistants for various shifts. Plus, medical assistants typically have plenty of opportunities for part-time positions.
5. Experience the rewards of working in a team environment
The medical assistant career path can be ideal for people who want to be part of a professional, cooperative team. Every day, you'll work closely with a variety of staff, from the receptionists to the doctors to your fellow medical assistants.
Everyone has their own part to play in ultimately helping patients. At the same time, your coworkers can become like family. That can be a really satisfying part of your job.
Take the next step and start exploring programs
You've just been given a glimpse of a growing healthcare profession in high demand, one with great hours and a rewarding work environment. Could this career be right for you? To learn more, start researching medical assisting programs today.
---
Gail Spiegelhoff is Program Chair for Medical Assisting at Northwestern Health Sciences University. She has taught medical assistant students for nearly 25 years and is a passionate proponent of the medical assistant profession.
Disclaimer: The viewpoint expressed in this article is the opinion of the author and is not necessarily the viewpoint of the owners or employees at Healthcare Staffing Innovations, LLC.