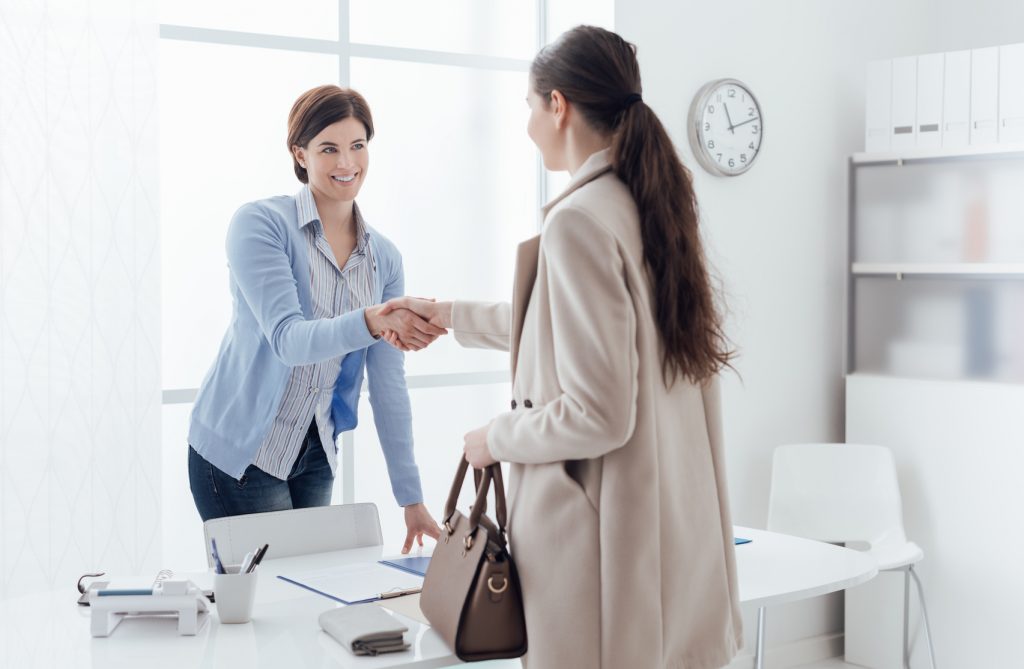 Alternative Healthcare Careers You Haven't Considered Yet
Alternative Healthcare Careers You Haven't Considered Yet
---
by Eileen O'Shanassy
Healthcare is an industry that is exciting and promising for anyone looking for meaningful, steady work. There is a great demand for skilled workers in the healthcare industry and the number is only growing. The healthcare industry can also be lucrative. While you may think nurse and doctor are your only options, there are a number of great healthcare careers that you may want to consider choosing. Take a look at these alternative options for a career you might not have first considered.
Medical Sonographer
A medical sonographer is a professional who uses special imaging equipment in order to view certain areas of the body such as the heart, abdomen, blood vessels or a growing baby inside of the uterus. Medical sonographers may also help physicians with surgical procedures. You will need to have an associate's degree in order to get into this field.
Clinical Social Worker
Clinical social work is a field that focuses on providing support and improving the quality of life of people who have behavioral issues and mental illnesses. Clinical social workers can also provide support to the family members of people dealing with these issues. Additionally, clinical social workers can assess and evaluate a person's mental well-being.
A clinical social worker is required to have a bachelor's degree in sociology or a related field. However, there are many jobs that require a master's degree. Additionally, clinical social workers are required to possess a state license.
There are a variety of places you can work as a clinical social worker. You can work in a school or hospital. You can also work in a clinic. The aging baby boom population is one of the things increasing the demand for clinical social workers today.
Physician Assistant
Physician assistants are professionals who can diagnose and treat conditions. They can also prescribe medications. Physician assistants work under the direction of a physician. Every state has its own unique requirements regarding the required education and training for a physician assistant.
However, you will typically need to get your bachelor's degree and then complete a physician assistant program. You can get a bachelor's degree in the field of your choice as long as you earn the necessary prerequisites. Many people earn a nursing degree prior to completing a physician assistant program. These programs will typically lead to a master's degree.
Medical Illustrator
If you are interested in using your creative skills in the medical field, then you may want to consider becoming a medical illustrator. Medical illustrators are responsible for creating graphic representations of body parts. These illustrations can be used in health books and posters. They can also be used in court for legal proceedings.
A bachelor's degree is the minimum requirement needed to enter this field. However, many employers require that people have a medical illustrator. This can be a difficult field to get into because there are only five master's degree programs in the United States for medical illustrators. You must have a thorough understanding of art and science as well as good grades in order to get into the program.
There is a growing demand for medical illustrators. This demand will likely continue to increase as computer programs become more advanced.
Cardiovascular Perfusionist
A cardiovascular perfusionist is a professional who maintains lung and heart function during surgery. They also monitor blood gases, heart rate, and blood pressure during surgery. The vast majority of cardiovascular perfusionists work in the operating room. However, they can also work in the emergency room.
A bachelor's degree is required to get into this field. People will also need to complete a cardiovascular perfusionist certification program.
Healthcare is a great field to work in because it has a number of promising and fulfilling careers. This field has such a diverse range of jobs available that most people will find a career that they like regardless of their skills and interests. Cardiovascular perfusionist, physician assistant, medical illustrator, clinical social worker and medical sonographer are some of the careers you may want to consider.

---
Eileen O'Shanassy is a freelance writer and blogger based out of Flagstaff, AZ. She writes on a variety of topics and loves to research and write. She enjoys baking, biking, and kayaking. Check out her Twitter, @eileenoshanassy.
---
Disclaimer: The viewpoint expressed in this article is the opinion of the author and is not necessarily the viewpoint of the owners or employees at Healthcare Staffing Innovations, LLC.