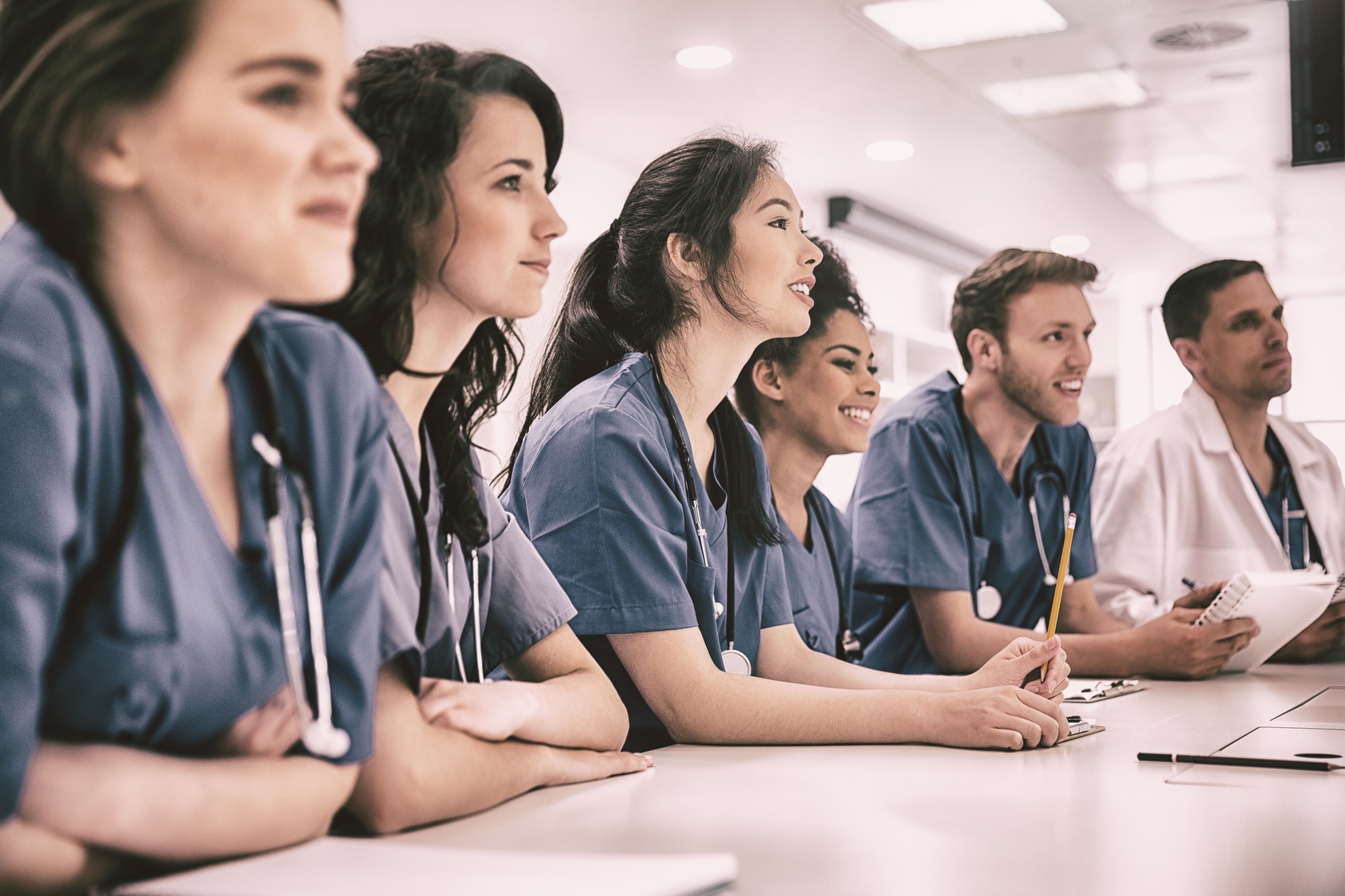 5 Registered Nurse Jobs You Might Know Nothing About
5 Registered Nurse Jobs You Might Know Nothing About
---
Nursing is a broad career with more variety than most people know. Indeed, not every registered nurse (RN) works in a hospital or doctor's office. Not every RN works in a clinical setting, either. If you are searching for your very first RN job, it is a mistake to think that you will have to spend your entire career working in a busy hospital. You can if you want to, but there are plenty of other options as well.
 Below are descriptions of five registered nurse jobs you might know nothing about. They are worth looking into, whether you are just starting out or hoping for a career change.
 1. Certified Nurse Midwife
 Back in the day before babies were born in hospitals, midwives were the go-to medical professionals who presided over births. Midwifery declined somewhat during the 1970s, 80s, and 90s, but it has since made a very strong comeback. Working as a certified nurse midwife offers the opportunity to combine a nursing education with all things obstetrics.
 Although midwives can practice without being registered nurses, there is now a concerted effort to change that. How successful that effort might be remains to be seen. In the meantime, certified nurse midwives earn triple-digit salaries while working primarily in OB/GYN practices.
 2. Nursing Administrator
 Job candidates hunting for registered nurse jobs in non-clinical settings should consider the nursing administrator career. A nursing administrator is a management position. It involves working behind the scenes to make sure a facility's nursing staff meets expectations. Your typical nursing administrator works in a hospital or assisted living setting. But opportunities exist in other settings as well. Note that nursing administrator positions often require a master's degree in healthcare or business administration.
 3. Nurse Educator
 A fantastic choice for seasoned RNs looking to put clinical work behind them is the role of nurse educator. As the name implies, a nurse educator is more or less a teacher. Nurse educator jobs come in different forms ranging from classroom teacher to group mentor. The nice thing about moving to an education position is that a good RN will not need to take a pay cut to do it. Nurse educator jobs are highly competitive in terms of salary and benefits. Having a more normal work schedule doesn't hurt, either.
 4. Informatics Nurse
 The evolution of healthcare has finally brought it into the digital age. As you might expect, new technology requires different things from doctors, nurses, etc. Enter the informatics nurse job. This position involves both medical and technology components – with a heavy emphasis on the technology. It is one of the most in-demand registered nurse jobs on the market.
 Informatics nurses assist with managing information and communication technologies in a healthcare setting. In simple English, this means they combine their nursing education with technology to help hospitals, doctors offices, etc. make the best use of their IT capabilities.
 5. Health Policy Nurse
 One of the least known non-clinical positions for registered nurses is that of health policy nurse. This position combines both nursing and public policy implementation. Health policy nurses engage in research, policy development, advocacy, and so much more. Their compensation is commensurate with clinical nurses. However, they enjoy a 9-to-5 work schedule and a less stressful environment.
 RNs do not necessarily have to work in a clinical setting. If clinical work excites you, go for it. But if not, look for other opportunities. There may be other registered nurse jobs you have never heard of before. Who knows what you'll find if you dig around for long enough, so dig at healthjobsnationwide.com or here on healthJobs.com.
---
Disclaimer: The viewpoint expressed in this article is the opinion of the author and is not necessarily the viewpoint of the owners or employees at Healthcare Staffing Innovations, LLC.