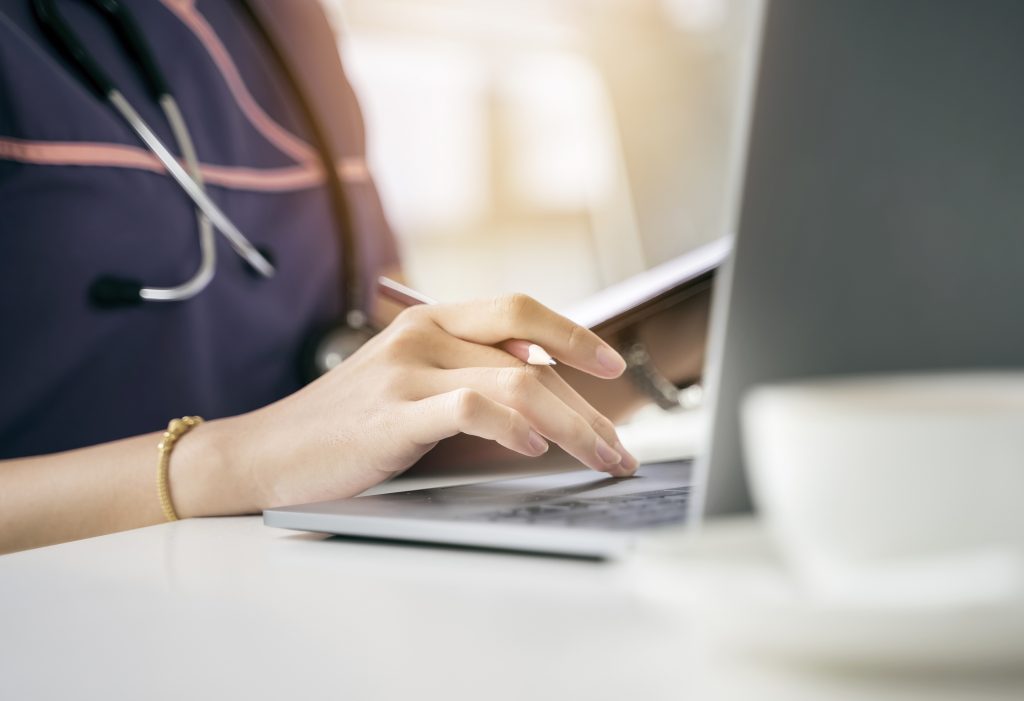 3 Essential Resume Tips for Healthcare Workers
3 Essential Resume Tips for Healthcare Workers
---
With vaccination efforts ramping up—President Biden announced this month that all adults in the U.S. should be eligible for a vaccine by May 1st—and new COVID-19 cases trending down, there is real hope that life will return to normal, or something like it, very soon. With that comes the expectation that the American economy and workforce will rebound to pre-pandemic levels, opening up scores of opportunities for those who have spent the last year out of work.
Though hiring in healthcare has recovered faster than other industries, after taking a massive hit at the start of the pandemic, thousands remain out of work a year later, while others are ready to pivot from their current roles in the field after a year of unparalleled stress and heartache.
If you are eager to get back into the workforce, or to find your next job, refreshing your resume is always a great place to start. Here are three helpful tips for creating your most impressive healthcare resume yet.
Make It Modern
If it has been years since you last updated your resume, or dusted it off to apply to jobs, the formatting of it could reflect that. A good way to tell if it needs updating is if it reads similarly to this: a vague objective, a list of experience, education, and then "references available upon request" slapped at the bottom. If so, it is time for an overhaul. Get with the times and restructure your resume to the more current format of:
Name & Contact Info: Your full name, city and state, phone number, professional email address, and optional social links, found in an obvious and easily locatedarea of the page.
Summary: A dynamic, keyword-infused paragraph, that illustrates your experience, accomplishments, most desirable characteristics, and career goals.
Skills & Qualifications: A bulleted or otherwise easy-to-follow section containing your most valuable and important job-related abilities, including specialties, settings, and even the languages you speak.
Experience: Listed in clearly defined sections by position, in chronological order, with the most recent at the top, including impressive or noteworthy achievements and specialized skills, not just your day-to-day duties.
Education: Your scholastic accomplishments, including degrees, licensures, and/or certifications, and the dates they are valid through, if applicable, as well as when and where you obtained them from. If you are early on in your career, it is perfectly acceptable to swap the order of the Education and Experience sections.
Tailor Your Resume for Each Application
It may take a bit more time and effort, but altering your resume to match the description of the job you are applying for can make all the difference when it comes to standing out from the competition. Make sure the keywords in your resume match the duties and requirements used in the job description to demonstrate what a seamless match you would be. The more your resume aligns with what the employer is looking for, the better your odds of making it to the next step in the hiring process. This is also very helpful for getting past applicant tracking systems and software, which work to automatically weed out unqualified candidates.
Include a Cover Letter
Though it may be time-consuming to include, a cover letter is important to have, if you want to make a good impression. 22% of Hiring Managers consider it a red flag, if an applicant does not include a cover letter, and while that means 88% are unbothered by it, you have no way of knowing which type of Hiring Manager your resume is being submitted to. Including a thoughtful cover letter, which is equally tailored to the job and hiring company as your resume, is a best practice to follow. The body of your cover letter should be used to detail why you would be the right fit for the position and the company you are applying to, and done so in a way that the Hiring Manager will want to move on to your resume and learn more about you and your qualifications.
Disclaimer: The viewpoint expressed in this article is the opinion of the author and is not necessarily the viewpoint of the owners or employees at Healthcare Staffing Innovations, LLC.