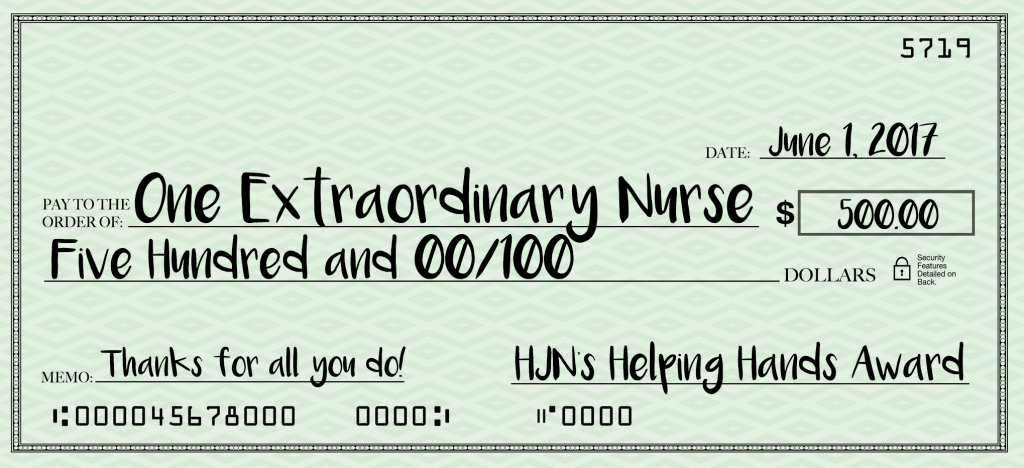 Happy Nurses Week! Nurses, Enter to Win $500!
---
Being a nurse is hard work—hard work that's not always rewarded appropriately, financially speaking. You're overworked and underpaid, and that's just not right. Because of this, our sister company, HealthJobsNationwide, is introducing The HealthJobsNationwide.com Helping Hands Award, so they can give back to those at the heart of healthcare.
One lucky nurse will win $500 in cold, hard cash, to spend however they choose, simply for being a nurse.